Hi,
I am running the launcher file of Cell association scenario, Can you please explain what figure 2 represents?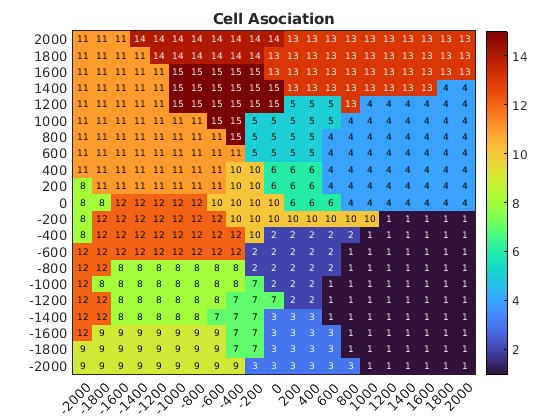 Hi Farhan,
The figure illustrates the user-BS assignment.
The number specifies the BS to which the user at that position is assigned.
Regards,
Charmae
Thanks for answering,
As per scenario baseStations.nElements = 5;
Whereas we have 15 in this figure? Can you please clarify.
Dear Farhan,
There are three sectors per BS.
Regards,
Charmae
Thanks, I do understand that this is a sample scenario, still does this scenario holds any research significance?