Good afternoon
I'm trying to do several simulations with different groups of users in pre-defined positions. I am using MIMO 2X2 or MIMO 4X4 antenna configuration, in all the simulations
So I run simulations where I group different numbers of users per cell, for example:
First simulation: 1 user (position x1, y1, z1)
Second simulation: 2 users per cell (positions x1,y1,z1 and x2,y2,z2)
Third simulation: 4 users per cell (positions x1,y1,z1 - x2,y2, z2 - x3, y3,z3 and x4,y4,z4)
I am doing simulations where I add users to the cell, but the previous ones remain in the same position.I have seen that the best way to achieve it is with the predefined users option, where I can indicate the position of each one by using a matrix, in fact, the SLS detects the number of users from the position vector or matrix (predefinedUsers.positions).
For the two MIMO configurations, I have tested transmission modes 3 and 4 (Close Loop and Open Loop). When I try to simulate the Open Loop one, for two users or more, I get an error, which is attached below.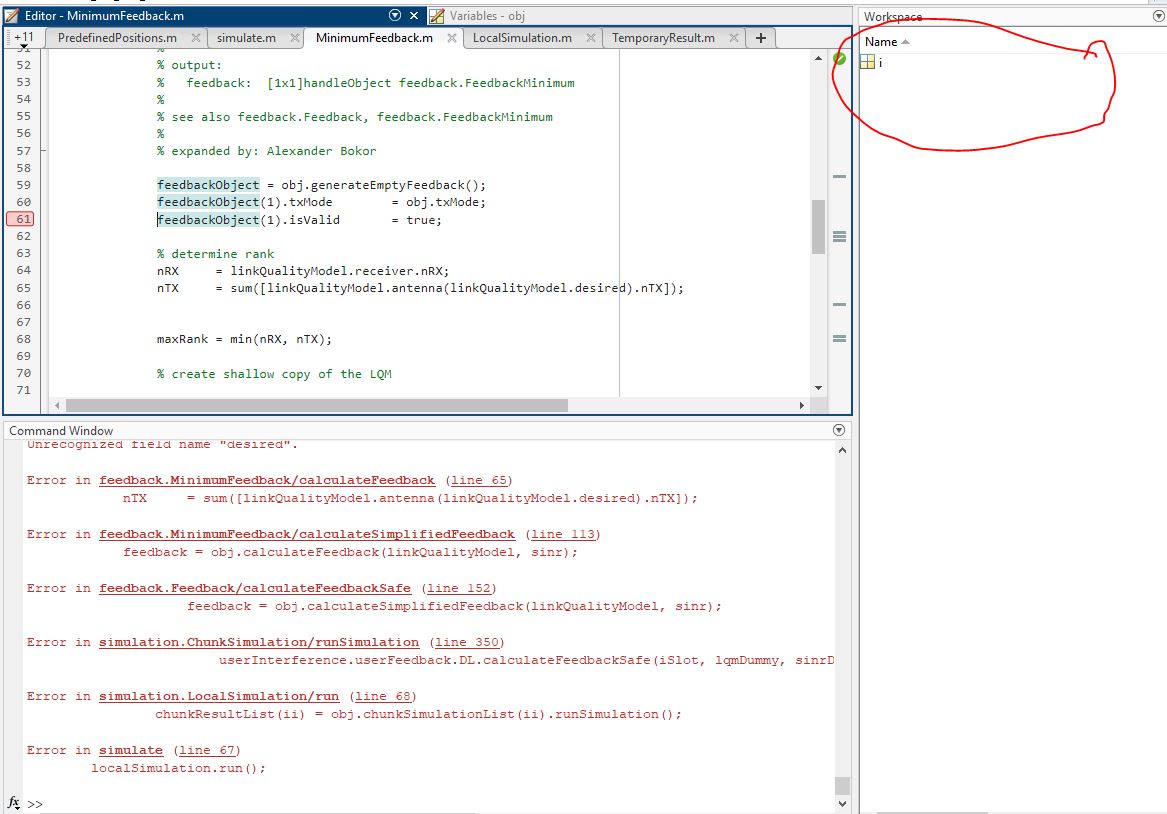 I have seen that this function always enters once more than the number of users selected, getting the error there, since it does not create the linkQualitymodel struct.
On the other hand, for the simulations with Close Loop, if I put three users or more, the results file only shows me the results of 3 users. I can share the .mat where you can find the number of users (8) and the results provided (3). I can even share the scenario file that I am using … (I can not attach these two files)
Do you know any more effective method than predefined user? In fact, for the poisson and gauss methods, the positions are different for each simulation. Is there any way using these two method to indicate the positions ?